About
Software Engineer, Hiker, Photographer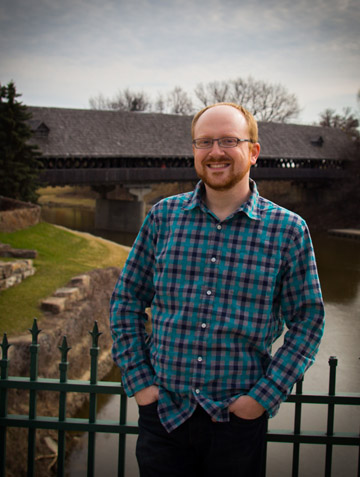 I am a Microsoft .NET, Sitecore, and JavaScript developer working in Johns Creek, GA.
Besides web and software development, I enjoy creative writing, photography, hiking, and a good bourbon.
In 2018 I became a Sitecore MVP, and I always look forward to my next learning opportunity.
I have written and published a few web apps and aim to share my tools, experience, and knowledge as a proficient .NET and Sitecore developer.
Sitecore
Learning Opportunities, Speaking, Consulting
Since early 2011, I have focused on developing awesome Sitecore solutions for a variety of clients. Today, I share my experience via mentoring, speaking, and Sitecore Spark.
Projects
Apps, Code Samples, Downloads
Speaking
Sharing Experience to Further Knowledge
I've presented numerous technology topics to clients, colleagues, and peers. Whether mentoring one-on-one or presenting to a room of a hundred, my goals are the same: spark conversation, foster new ideas, and educate young developers.
Here are some of my favorite presentations. If you're interested in having me present one or more of the below topics, please contact me.
Beyond Components: Maximizing the Sitecore Editing Experience
Sitecore | UX | Content Authoring
The Sitecore Experience Editor is the perfect way for non-technical content authors to manage website content. So you've built components that utilize datasources and can be personalized in the Experience Editor. What's next?
Start Decoupling Today: Learn Dependency Injection By Example
Fundamentals | .NET | IoC
This tour of dependency injection begins with an ELI5 introduction of software decoupling principles and ends with real production-ready code (using C# and Simple Injector).
Authenticate Without Passwords: Risky Game or Legitimate Business?
Security | Authentication | UX
Passwords have been bad news for quite a while. Good passwords are difficult to remember, hard to store - and given recent history - easier to crack. Is there a better way to authenticate users?
Demystifying Sitecore: An Introduction for .NET Developers
Sitecore | Getting Started | .NET
Sitecore is a big, complicated CMS from an outsider's perspective, but this session introduces core concepts and basic Sitecore development practices to get you started.
From Average to Awesome In a Few Short Years
Soft Skills | Career Management
How did I go from a struggling C-average student to a successful lead developer and Sitecore MVP? This session will highlight real tips and advice for setting proper goals and how to measurably progress towards them. Let my stories, lessons, and experiences inspire you to achieve real goals and be your very best, even if "imposter syndrome" is your middle name.
Write Readable Code for the Slowest Compiler: Us
Fundamentals | Code Quality
When do shortcuts and syntactic sugar become too clever? What role does code parsing play in productivity? In this session, we will look at coding practices that level the playing field for all developers and ensure code can be consumed by a human as easily as a compiler.
Be Better at Email by Perfecting Your Outbox
Soft Skills | Productivity
Email is nearly extinct! Google Hangouts works for us! The future is Slack! This session will examine what role email plays in modern communications, when to use it, and when not to use it. This session also examines what constitutes bad email, then reviews good practices and guidelines for getting the most from your messages.
Contact
Questions and Comments Welcomed